HOW TO CLEAN EYEGLASSES
Whether you're only a beginner who started wearing eyeglasses just recently or have been wearing them your whole life, you may still find yourself wondering about the secrets of keeping clean and immaculate eyeglasses.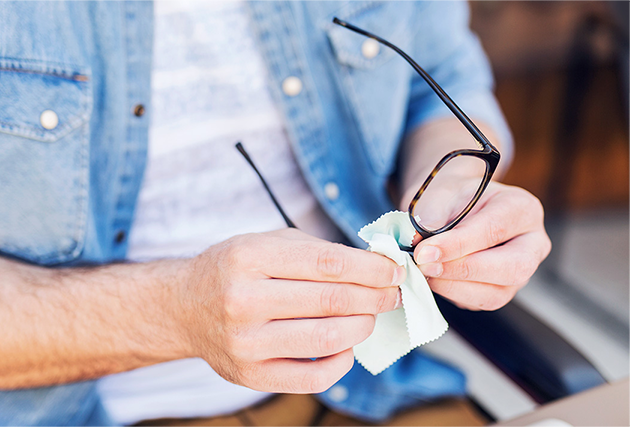 WHAT ARE THE WORST PRODUCTS TO CLEAN EYEGLASSES LENSES?
We're all guilty of quickly rubbing our glasses on our shirts or using a paper towels to clean the lenses. While these habits may seem harmless, they ultimately can end up damaging your frames.
CLEANING GLASSES - DON'TS
1.use your shirttail or other cloth to clean your glasses, especially when the lenses are dry. This can scratch your lenses.
2.use saliva to wet your lenses.
3.use household glass or surface cleaners to clean your eyeglasses. These products have ingredients that can damage eyeglass lenses and coatings, such as anti-reflective coating.
4.use paper towels, napkins, tissues or toilet paper to clean your lenses. These can scratch or smear your lenses or leave them full of lint.
5.try to "buff away" a scratch in your lenses. This only makes the situation worse.
HOW TO CLEAR THE EYEGLASSES
Cleaning your eyeglasses daily is the best way to keep them looking great and prevent lens scratches and other eyewear damage.
1.Wash and dry your hands
Before cleaning your eyeglasses, make sure your hands are free from dirt, grime, lotion and anything else that could be transferred to your lenses.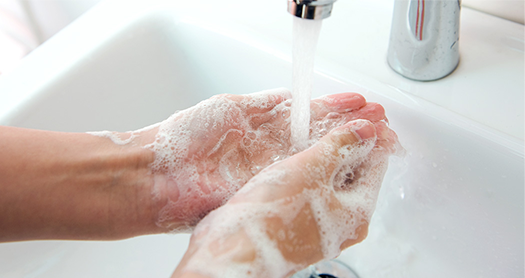 2.Rinse your glasses under a gentle stream of warm water
This will remove dust and other debris, which can help avoid scratching your lenses when you are cleaning them. Avoid very hot water since it can damage the lens coatings.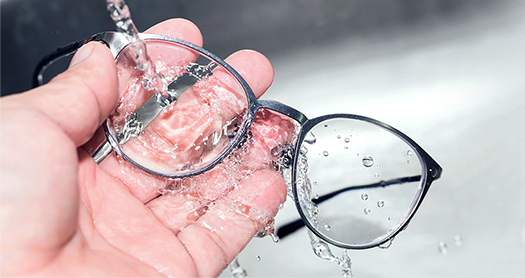 3.Apply a bit of dish soap to your lensesand clean your lenses
Rub all parts of the frame for a few seconds, including the nose pads, ends of the temples, and the edge of the lens where it meets the frame.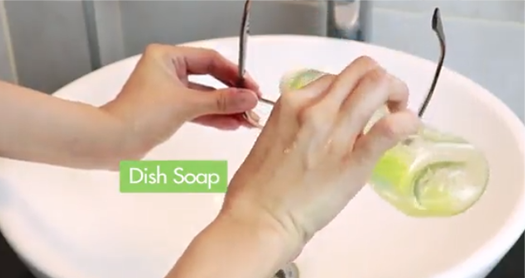 4.Rinse your glasses under warm water,and gently dry the remaining water drops with a clean, microfiber cloth.
Continue rinsing until all visible film is gone. Again, make sure to avoid very hot water so that you don't damage the lens coatings.shake the glasses to eliminate most of the water from the lenses. Inspect the lenses carefully to make sure they are clean.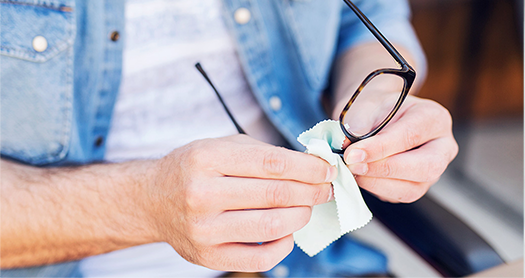 5. Inspect the frames & repeat steps until your lenses are completely spotless.
If there are still smudges and all oil that wasn't cleaned by the dish soap, it's time to repeat the steps. Put them under warm water, add dishsoap and gently massage them once again!